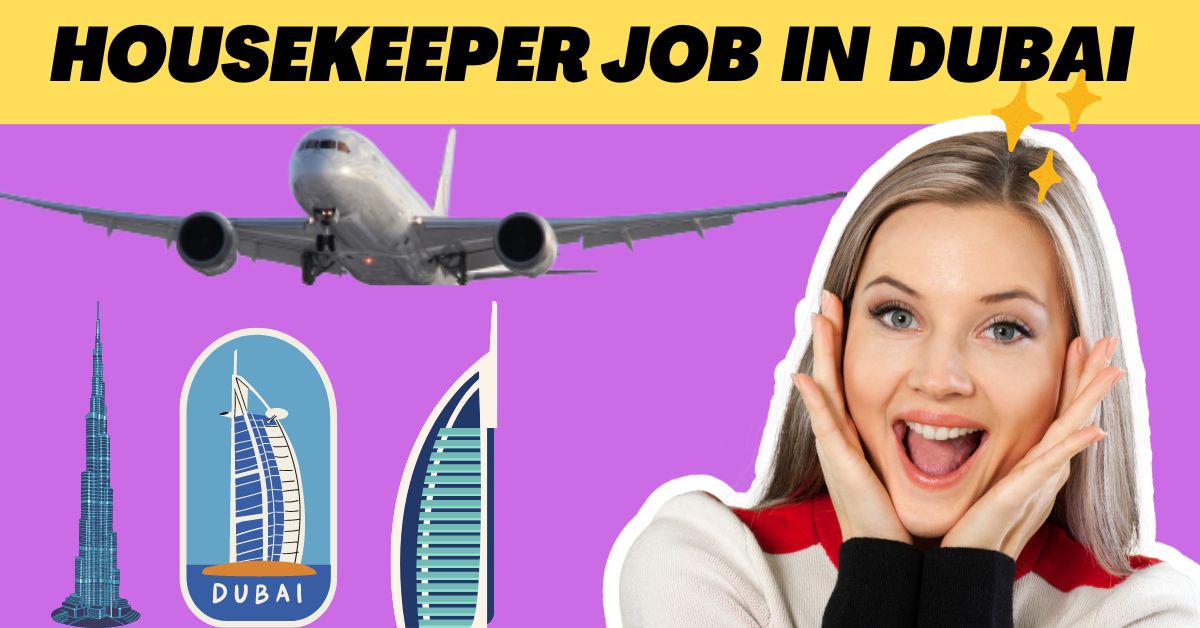 Hindi Speaking Housekeeper job in Dubai
Are You also looking for a job or someone of your family or friend circle needs a job then We have brought a good news for all of you because Hindi Speaking Housekeeper Recruitment for few Vacancies in Dubai and UAE so we request you to read this article .Read till the end and share this article to everyone who are need of a job in Canada.
You can Find other details for Hindi Speaking Housekeeper job in Dubai. Other details are given here for Hindi Speaking Housekeeper job in Dubai.
Role
Location
Salary
Start
A fantastic position has become available for a Hindi speaking housekeeper to provide *5 star service to a VVIP director in his household in Dubai, UAE
As part of a housekeeping team, you will ensure that the highest level of cleaning and organisation is maintained at all times. Applicants must be energetic, flexible and comfortable working in a fast paced environment and have experience working as part of a larger team
Passport
Experience
Age Limit 21 to 40 years
Know Hindi language
Read this before Apply
Experience
Language Known
Selection Process
Interview now. Start date flexible for the right candidate. Separate accommodation will be provided. Please note that the salary offered for the position will depend on the applicant's previous earnings, skills, qualifications and experience.
Salary Depend on
candidate's previous earnings
skills
qualifications
experience
Important
Minimum 3 years Experience of Housekeeper
Possess (or be willing to get) an up-to-date DBS check
Have excellent contactable references
Have a valid passport
Be flexible to relocate to Dubai
Important
Thank You to visit our website. We always give new Updates for jobs .Carefully check all Important details for Hindi Speaking Housekeeper job in Dubai .Often check our website for new updates .Link is given below for Hindi Speaking Housekeeper job in Dubai.
Note:
We give all information in this post is correct but if any error will their, then we will not be responsible for it .Please visit official website and Read notification carefully. Link is given above .Check it.
How to Apply
To apply for the post of Housekeeper please send your CV to info@poppylaneplacements.com